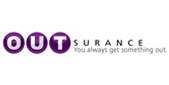 OUTsurance is a member of the Rand Merchant Insurance Holdings (RMI) Group and an approved financial services provider.
OUTsurance entered the life insurance market in August 2008 by offering car insurance clients Credit Life cover on financed vehicles.
Get a free Outsurance life insurance quote and access to our team of accredited financial advisors by completing our life insurance quote form.
Outsurance Life Cover Quote
About Outsurance
We then expanded into the life insurance market in August 2010, providing comprehensive death, disability and critical illness cover.
At OUTsurance, we're all about giving our clients world-class service, creating a great workplace for our people, contributing to society and delivering consistent returns for our shareholders.
Our clients are our most important stakeholder group which is why we go the extra mile to provide them with value-for-money products, awesome service and a fair deal.
Even if don't have anyone that you need to provide for financially, how are you going to make ends meet if you become disabled and can't work anymore? Also, if you have any outstanding debt and pass away unexpectedly, spare a moment for the parent, life partner or sibling who'll need to take care of your outstanding debt.
If you're a parent or pregnant, having life cover in place is non-negotiable. If you become disabled, critically ill or if you pass away unexpectedly, your life cover will ensure that your family is taken care of financially. If you're still single, there are still reasons for you to have life cover. If you apply for finance for a car or if you want to buy a house, the bank will require some sort of financial security on these assets.
So, really the question is not whether you need life cover, but rather "how much life cover you'd need to maintain your standard of living"
Life Cover Guide