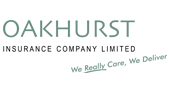 Oakhurst Insurance Company Limited has now expanded to boast a wide range of products in life and short-term insurance.
As a member of a group of companies celebrating over 20 years of excellence in the insurance industry, we receive the very best marketing, legal, financial, actuarial, underwriting, IT and compliance support which allows us to offer you exceptional products and service.
Get a free Oakhurst funeral insurance quote and access to our team of accredited financial advisors by completing our funeral cover quote form.
Oakhurst Funeral Cover Quote
About Oakhurst Funeral
All of our dedicated consultants are schooled through our state-of-the-art training facility to ensure that they are fully compliant and equipped to serve your needs to the best of their abilities.
We pride ourselves on our world-class, personalised service and are committed to being there for you every step of the way. Every client is assigned a Personal Portfolio Consultant to handle all their insurance needs – big or small – and to ensure a smooth insurance experience from start to finish.
If you choose to use one of our highly-qualified and carefully-selected brokers, these dedicated and hard-working professionals will offer you the same outstanding service for which we are renowned.
Oakhurst is built on the philosophy of We Really Care, We Deliver and we believe in doing more than simply insuring our clients. We want to give you the peace of mind that comes with knowing you are covered by an insurer who has your best interests at heart.
We are proud to announce that in 2015 we were awarded a national scale claims paying ability rating of A- from the Global Credit Ratings Company (GCR).
Life Cover Guide