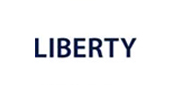 Liberty Funeral Cover is an integral part of the Liberty Financial Services Group. The company is currently situated in 14 countries across the African continent.
Get a free Liberty funeral insurance quote and access to our team of accredited financial advisors by completing our life insurance quote form.
Liberty Funeral Cover Quote
About Liberty Funeral
Liberty offers a variety of policies that not only help families prepare for the unexpected, but ensure that they are taken care of after a client dies.
A funeral plan is a way to ensure that funeral arrangements are taken care of without placing a financial burden on a family. Liberty Funeral Cover is aimed specifically at providing their customers and their families with the funds to pay for a funeral and/or additional costs as they may arise during a difficult time.
Life Cover Guide