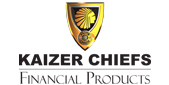 The Kaizer Chiefs funeral plan is probably one of the most popular funeral plans in South Africa. The popularity of fans having their favourite football team supply insurance cover for funerals has grown during the past number of years.
The Kaizer Chiefs have created a number of policies to help their fans plan for their funeral. Get a free Kaizer Chiefs funeral insurance quote and access to our team of accredited financial advisors by completing our funeral cover quote form.
Kaizer Chiefs Funeral Quote
About Kaizer Chiefs Funeral
The Kaizer Chiefs Funeral Plan pays out a cash lump sum on the death of their clients or the death of a family member covered by the policy. Their cover ranges from R5 000 to R50 000 and increases in multiples of R5 000. As most modest funeral arrangements can cost approximately a month's wages, The Kaizer Chiefs Cover can provide financial help during such a crisis.
Their policies allow the client to only have themselves covered with their "Individual Funeral Plan" and the option ca be given to cover the client's partner and children by adding the family funeral benefit to the individual funeral plan. They can guarantee acceptance for South African citizens and permanent residents aged 18 to 75 for most of the Kaizer Chiefs funeral Cover plans.
Many people do not realise that when they die, even if their financial affairs are properly organised, all assets, even cash in the bank, may not be available immediately to family members. Yet, the family needs immediate cash to pay for the funeral expenses.
Life Cover Guide