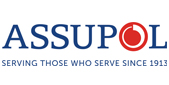 Established in 1913 as a burial society for members of the police, correctional services and other government employees. Assupol have grown to cater for the general public, becoming the leader in tailor-made insurance products for low to middle-income groups.
Get a free Assupol funeral insurance quote and access to our team of accredited financial advisors by completing our funeral cover quote form.
Assupol Funeral Cover Quote
About Assupol Funeral
Our slogan is 'Serving those who serve'. And because we know our clients and their needs, we have tailor-made our products to meet those needs. We have grown our client base in middle and high-income groups, and today have thousands of satisfied clients in this category as well.
We were the first to introduce the 48-hour-claim turn-around, and this has now become the industry norm.
Our holding company is Assupol Holdings Ltd. Its major shareholders include the International Finance Corporation, Investec Private Equity and WDB Investment Holdings
By taking some time now, you can provide both financial and practical help for your loved ones in the future. It means that those closest to you do not have to worry about the expenses when you or they are most vulnerable and least able to cope. It is a simple way for you to take control of your affairs, gain peace of mind and help your family at a difficult time.
Did you know that our claims are paid within 48 hours or sooner?
Life Cover Guide