1Life Funeral Cover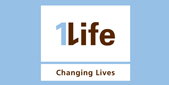 In an uncertain world, how can you ensure that your family always has the funds they need to survive and prosper? The answer lies in 1Life's range of long-term insurance and investment products.
Whether it is life insurance or dread disease cover, our insurance products provide you and your family with financial protection against death, disability and illness. And if you are looking to invest in your future and save the money you need to live a life less ordinary, then 1Life has the product for you.
With funeral insurance you are protected against the often-unexpected cost of a funeral. You can include yourself and your immediate family as well as extended family members on one policy. You or your policy beneficiaries will receive a lump sum pay-out within 24 hours of a successful claim.
Choose 1Life Funeral Cover for funeral insurance that pays out within just 24 hours. * You choose how much cover you want and a monthly premium you can afford. You can also insure up to 5 children and 10 extended family members on the same policy at an additional monthly premium for each member
Get a free 1life funeral insurance quote and access to our team of accredited financial advisors by completing our funeral cover quote form.
1Life Funeral Cover Quote