Car and Household Insurance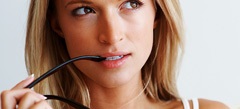 Simply put, Short Term Insurance is about insuring your assets against loss. The aim of a Short Term Insurance policy is to restore your finances in the event of an unforeseen loss.
So, in the traditional every day sense, people take out car and household insurance to protect their well-earned assets. No one wants to keep paying off a car loan after the car has been in an accident and written off. Or worse, following an accident you don't have the money to fix your own car, or even the car of the person you may have driven into. Such financial losses are traditionally hard to bear, hence the need to insure these.
Short Term insurance comes in many forms, and its best to speak to an advisor who can give you advice on the best cover, with the best premium, at the best excess. You can also buy insurance to cover third party liability, household contents, and the protection of your home against fire, or landslide etc.
Speak to an expert and find out where you need cover.